Home
>
PRODUCT
>
ECOTECTURE
ECOTECTURE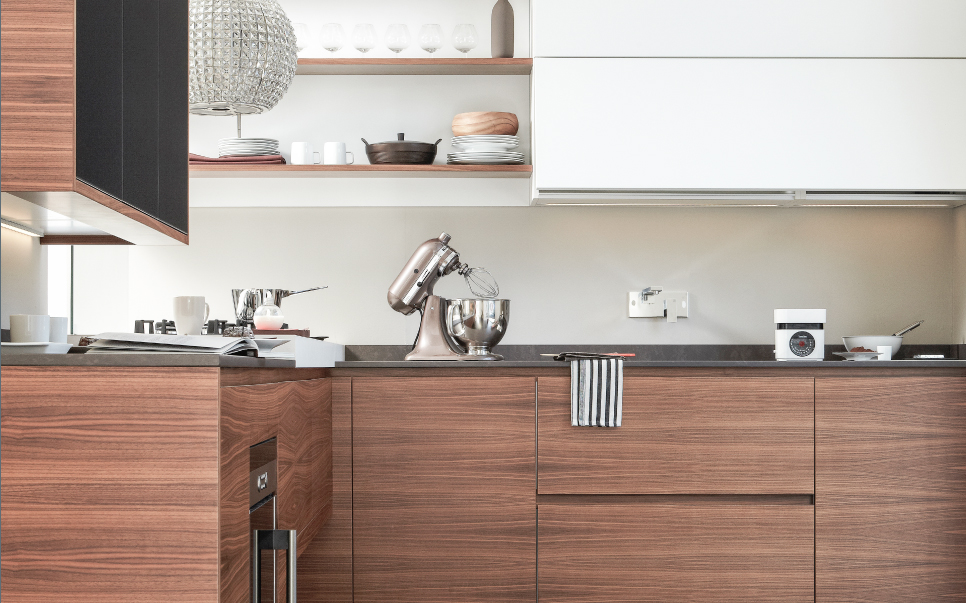 3D Foil
1. Perfect solutions for every area of application

3D foils are suitable for difficult profile geometries with the smallest manufacturing tolerances and offer versatile application options for furniture fronts, furniture elements, and interior doors.
Our 3D hard foils stand out with the highest visual consistency, excellent processing properties and functional characteristics as well as extreme durability. All 3D foils are free from softeners, heavy metals, and other impurities that are dangerous to health.
2. 3D Applications

Our 3D foils are used for the manufacture of kitchen, bedroom and bathroom furniture components.
The surface of our 3D foils is coated with a scratch-resistant lacquer that protects the material in use and helps withstand wear and tear. The back of the film is coated with a special primer to promote a durable and lasting bond.
The primer has been specifically developed to be compatible with the world's leading adhesive systems.
Our 3D foils are supplied as decorative surfacing for lamination to MDF using a thermoforming process.
Designers have the flexibility to combine these materials to produce beautiful furniture and create stunning interior projects. With our limitless possibilities, we also offer innovative solutions for retail interiors, hospitality areas and office spaces.